Role: Director / Camera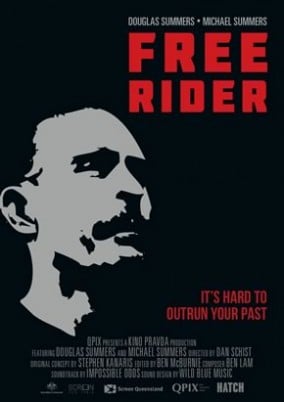 Production Company: Hatch Films / QPIX
Duration: 20 Minutes
Description
Free Rider explores the criminal past of one time car thief Dougy Summers
and his brother Michael. They take us on a journey through times both difficult
and humorous in the infamous Brisbane suburb of Woodridge. Coming from a
family of small time criminals and a circle of associates where the straight and
narrow was never an option, the brothers reflect on their desire to grow past their
histories and their ongoing struggle for a better future.