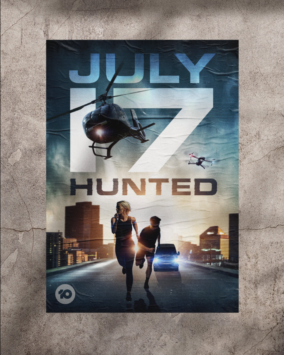 Role: Embedded Fugitive Shooter / Producer
Production Company: Endemol Shine Australia
Director of Content: Marty Benson
Series Producer: Natalie Cattach
Location: Melbourne
Screened: 10 x 60mins – Channel 10
Description:
In this real-life game of cat and mouse, 18 ordinary Australians will go on the run from a team of expert Hunters. As paranoia sets in, our Fugitives must go to great lengths to evade capture for 21 days. Where will they hide? Who can they trust?
Flying under the radar to avoid detection from the Hunters is no easy feat, with some of the country's top experts working to track their every move.
Trailer: