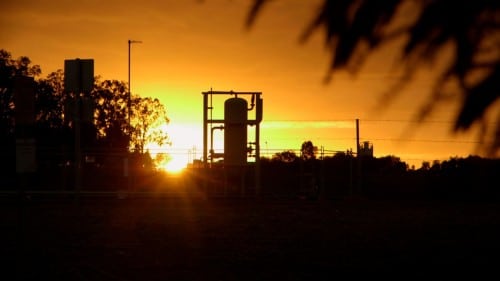 Role: Cinematographer
Production Companies: Aquarius Productions, Freshwater Pictures, Smith & Nasht
Producers: Richard Todd, Kate Hodges
Executive Producers: Trish Lake, Simon Nasht
Director: Richard Todd
Location: Chinchilla, Queensland
Screening: www.frackmanthemovie.com/screenings
Description:
Australia is in the midst of an unprecedented mining boom. With a ten-fold increase in Coal Seam Gas (CSG) wells over the past three years and massive new developments underway – 'The Gas Rush' is on.
Frackman unfolds as a journey through this factious physical and political landscape, through the eyes of landowner and reluctant activist Dayne 'The Frackman' Pratzky,
charting the efforts of concerned Australians across the
city / country divide attempting to turn the tide against
some of the most powerful corporations on the planet.
Winner: Best Film – Byron Bay International Film Festival (2015)
Winner: Best Documentary – Balinale International Film Festival (2015)
Winner: Best Feature Film (Factual) – West Australian Screen Awards (2015)
Selection: DOC NYC (2015)
View Trailer:

Screenshots: